DV/DVS/DVL

DESCRIPTION

PARAMETER

CROSS SECTION
DVI MULTISTAGE VERTICAL CENTRIFUGAL PUMP
DWDVI/DVL series vertical centrifugal pumps are suitable for conveying low viscosity, non-flammable and explosive vaporized without solid particles and fibers: widely used in high-rise buildings for water supply and drainage, water plant filtration and transportation, pipeline pressurization, etc.; washing and cleaning systems, etc. Boiler feed water, cooling water circulation, water treatment system and other equipment supporting system; Ultrafiltration system, reverse osmosis system, distillation system, separator, swimming pool and other water treatment environment; Food and Beverage and Fire Protection system.
MOTOR
Fully enclosed standard air-cooled two-stage standard motor

levels of protection: IP55

Insulation grade: F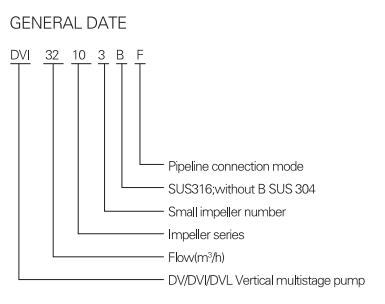 OPERATIONAL CONDITION
Low viscosity, non-flammable, non-explosive, Easily vaporized liquid containing neither solid particles nor fibers , the liquid must not have chemical reaction on the pump material, when the density and viscosity of the conveying liquid is greater than water, need to use high-power motor.
Liquid temperature: -15°C to +120°C

Flow range: 0.4 to 110m³/h

Dielectricph: 3-9

Maximum ambient temperature: +40°C

Peak working pressure (FWP): 33bar

Highest altitude: 1000m
OPERATING ENMRONMENT
The highest operating temperature of the pumps is +40 °C If the pumps are used at a temperature above +40 °C, or their motors are installed at an altitude higher than 1000m, the output power of the motors will drop. See the figure below. In this circumstance, motors with larger output power are needed.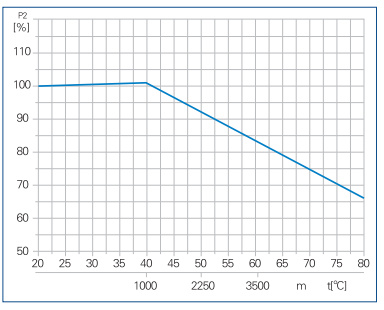 As shown above ,When the pump is installed above 3500 meters above sea level, P2 is expected to drop to around 88%: when the ambient temperature reaches 70 °C, P2 will drop to about 78% .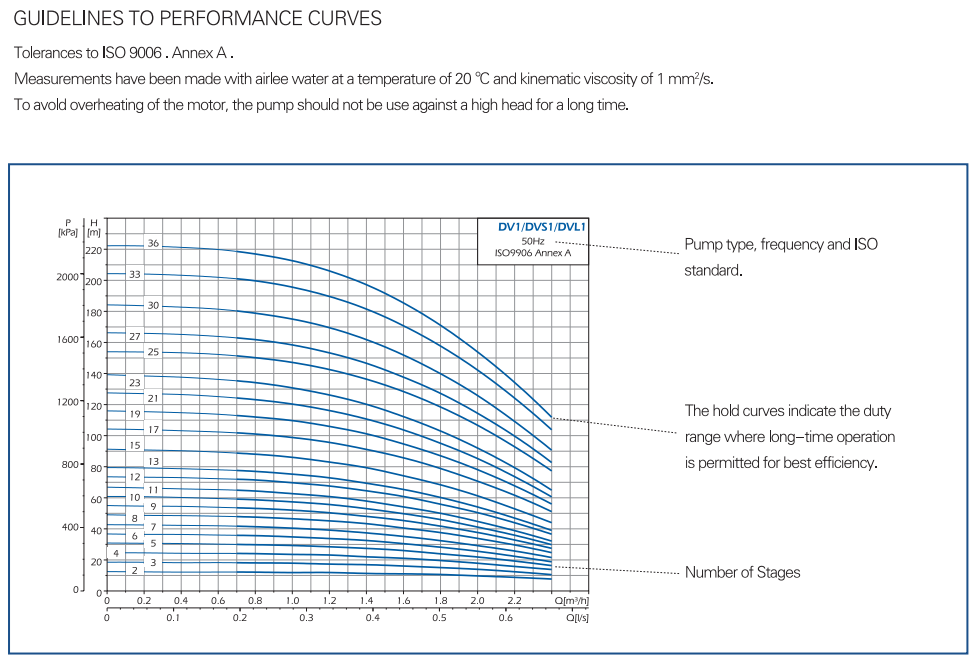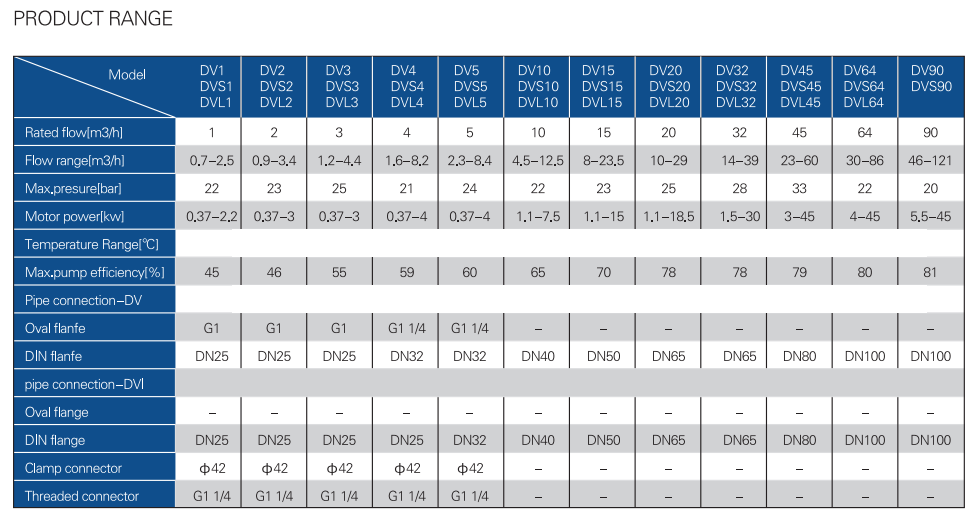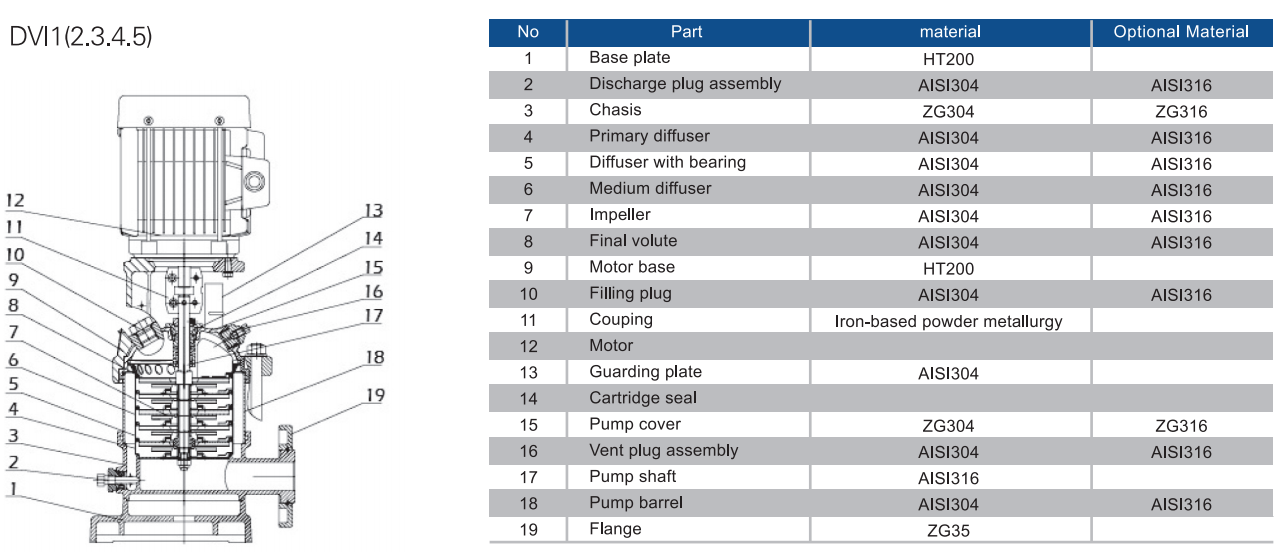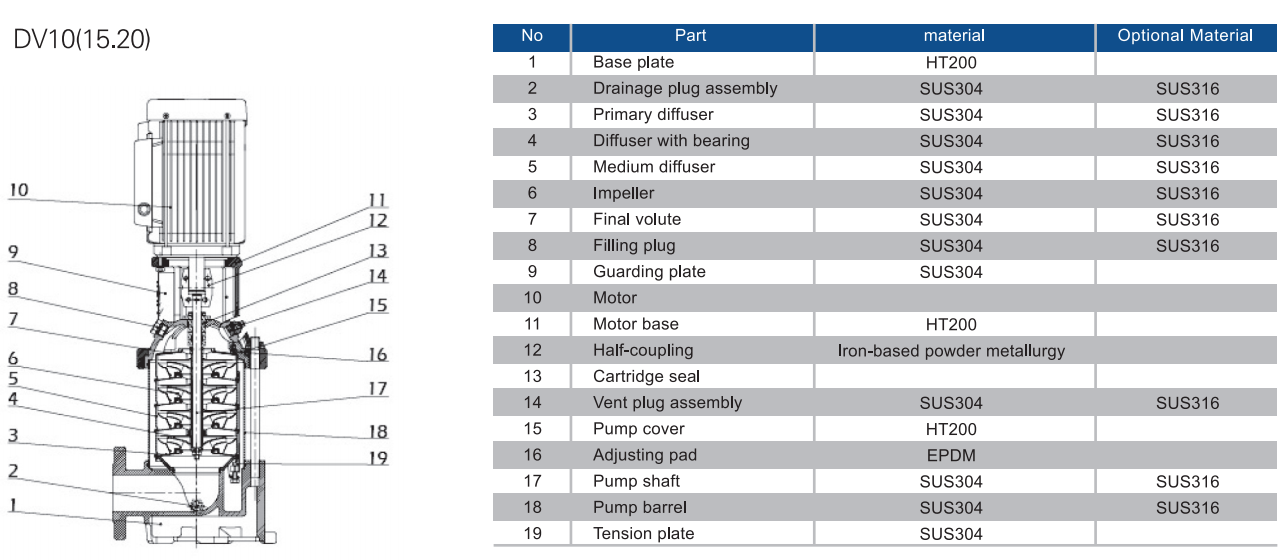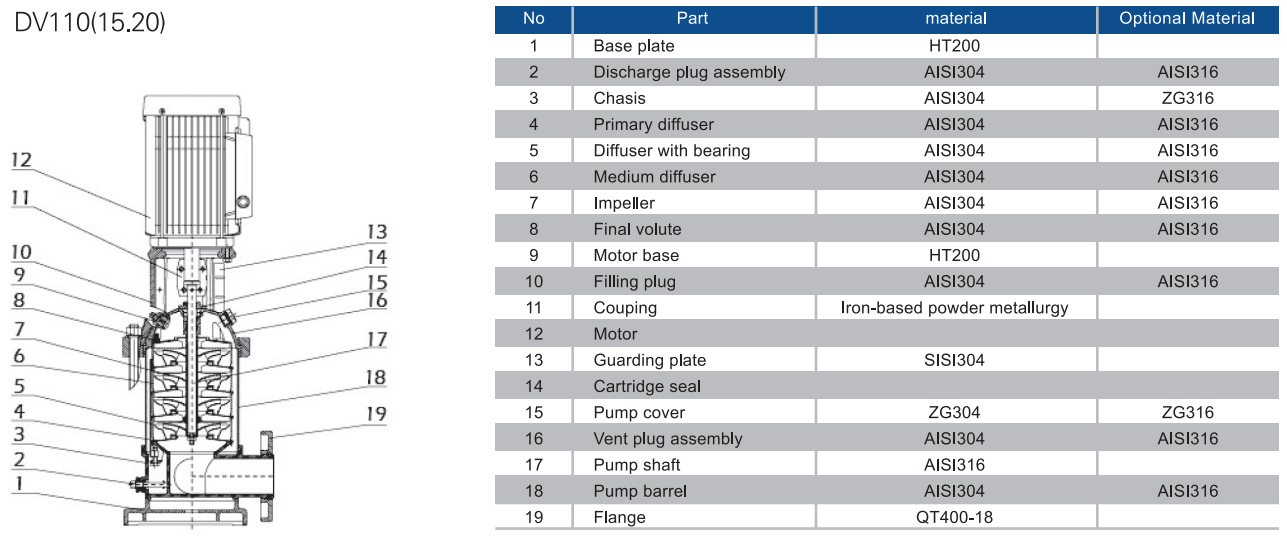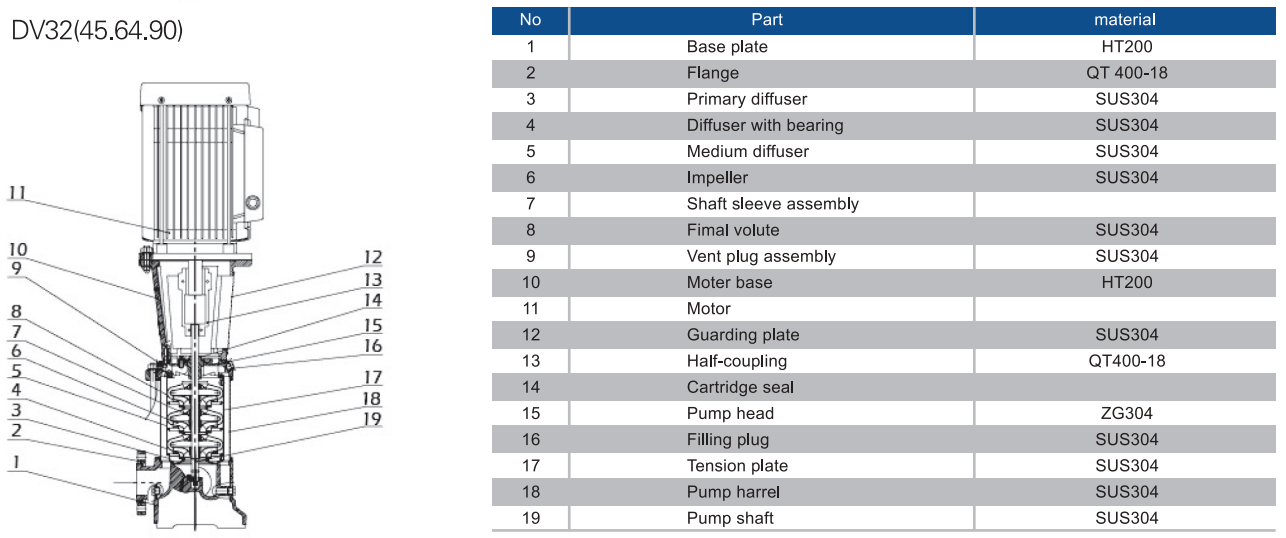 Feedback form contact with us